The year 2021 was a watershed moment for the cryptocurrency sector. There are more currencies, investors, crypto exchanges, and money in crypto than ever before, and you have to decide the crypto broker reviews or exchanges for your investment.
Simultaneously, a slew of new cryptocurrencies enter the market, each promising similar levels of development – it's difficult to know which to choose in an already unpredictable business.
The phrase "alternative" cash comes from the idea that Bitcoin was the first cryptocurrency, and all others are "alternative" currencies. Altcoins are not Bitcoin but are digital assets such as coins and tokens. Here are the top five altcoins to watch in 2022 to gain a good profit return in cryptocurrency.
Ethereum (ETH)
In 2013, many co-founders, including VitalikButerin, established Ethereum, a smart contract platform allowing decentralized applications (DApps). The company's own smart contract programming language is called Solidity. You pay a network gas cost in Ethereum's currency, Ether, to operate your Solidity smart contracts on the Ethereum blockchain. Ethereum is credited for laying the groundwork for what is today referred to as decentralized finance (DeFi). Because of Ethereum's early success, the blockchain is now used by a substantial chunk of the DeFi industry. Fees will drop drastically when Ethereum upgrades to version 2.0 during the next year, giving a slew of new DApps a chance to flourish. The Ethereum token (ETH) is the ticket to ride on the Ethereum blockchain, getting more valuable by the day.
Chainlink (LINK)
Tokens are now used in the vast majority of smart contract apps. Chainlink promises to extend smart contracts' power to the real world. Chainlink integrates third-party data into smart contracts. Ethereum Smart contracts may now respond to changes in asset prices, global events, and API calls. Chainlink makes smart contracts smarter. It also includes data from the actual world. If values in the agreement, such as share price, temperature, or rainfall, do not reach a specified threshold, the smart contracts filtered by Chainlink pay out insurance claims. Instant payments are sent as soon as the computer obtains the necessary meteorological information. Chainlink looks to have endless potential, and many of the most popular DeFi apps pay outrageous sums of LINK tokens to utilize their network.
Solana (SOL)
Solana is a smart contract blockchain with a thriving DeFi ecosystem and over $10 billion in protocols that have been locked in. Some have labeled Solana and other smart contract blockchains "Ethereum killers." Others believe that the demand for blockchain goods will rise to the point where several of the world's major smart contract blockchains will be completely utilized at the same time. Because of its deep-pocketed VC funding, the Solana blockchain is likely to see a considerable amount of innovation regardless of whatever scenario occurs. While many financial applications demand the security of a highly decentralized blockchain like Ethereum, blockchain gaming and other applications benefit from a high-throughput, low-fee blockchain like Solana. SOL is Solana's native coin, and it is necessary to communicate with the blockchain.
Livepeer (LPT)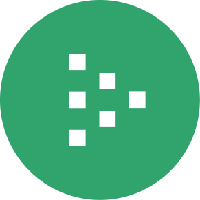 Livepeer, a decentralized video streaming network, has done particularly well recently. Livepeer uses this network of computers to do heavy video reformatting for various devices. Network users may earn LPT tokens by providing their unused computer processing power. This can give a cheaper and more dependable means to broadcast media without requiring expensive infrastructure.
Elrond (EGLD)
Elrond is one of several smart contract cryptocurrencies that have attracted investor interest this year. It is a speedier and less expensive Ethereum alternative that has already attracted several projects. Elrond has announced a US$1.29 billion liquidity incentive scheme for its Maiar DEX DeFi platform, a newly developed decentralized exchange. Investors that stake EGLD and MEX, the Maiar DEX utility and governance tokens on the forum, will be rewarded handsomely. As multiple programmable blockchains compete for market share, Elrond is a cryptocurrency to keep an eye on this month.